Strule Showcased at Public Exhibiton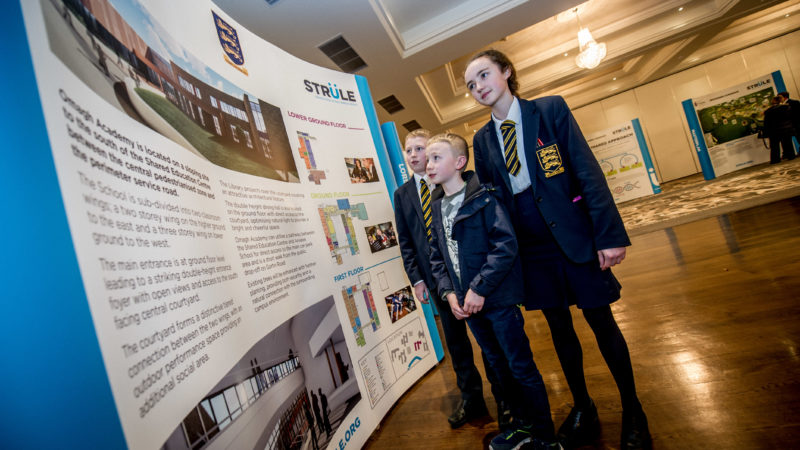 A Staff Preview Evening and Public Exhibition were held in Omagh on 15th and 16th November 2017.
The events were attended by over 250 people including school staff and students, parents and the local community.
Exhibition boards showcased school and shared facility designs, while an animated fly through brought the entire campus to life, capturing the scale of the project in an easily understood format.
There was also an opportunity for attendees to fully immerse themselves in the campus through virtual reality (VR) headsets.
School pupils also contributed to the event, providing artwork based around the campus ethos of Broadening Horizons, and an interactive VR experience where attendees could explore the Shared Sports Centre interpreted through Minecraft.
The digital fly through can be viewed below.