Minister Welcomes Lisanelly Progress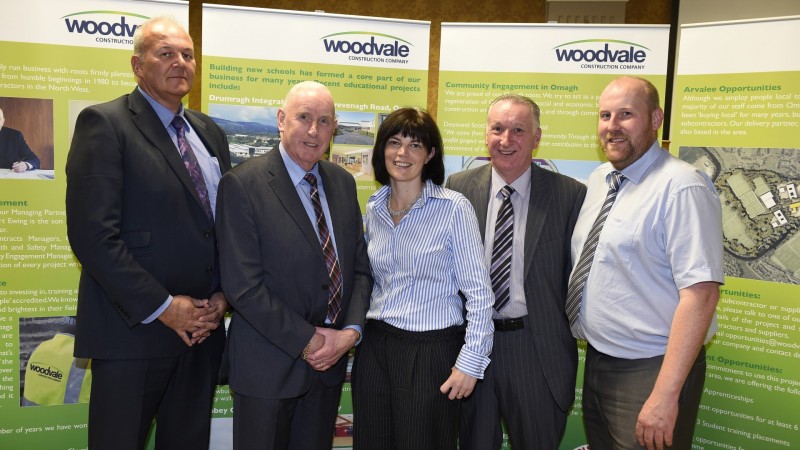 Woodvale Construction Company has been awarded a contract to build the first school to be located on the Lisanelly site. In addition sustainable demolition of up to 300 buildings within the former army barracks has started.
The Lisanelly Shared Education Campus will deliver post-primary and special education for the town of Omagh and surrounding area. Five post-primary schools and one school for pupils with special educational needs will come together on the site as one education campus.
The Minister said:
"This is an exciting time for this unique and ambitious project. The demolition process is a significant part of the preparation works with construction work to begin on the first school to be located on the Lisanelly site, Arvalee School and Resource Centre, there is much to look forward to.

Arvalee's existing school building was badly damaged by fire in summer 2012. I am particularly pleased that new accommodation for the school and its pupils is being provided on the Lisanelly site in advance of further development in the future."
Highlighting the benefits of the Lisanelly project, the Minister said:
"This project represents the largest single investment in education facilities ever made here.

It is an important project for education provision not just here in the Omagh region but across the north. It is forward looking and has huge potential not just in terms of shared education and collaboration but also for the delivery of the curriculum.

I look forward to the project gathering pace in the coming months culminating in 4,000 pupils from six different schools learning from and with each other on one campus."