Sacred Heart College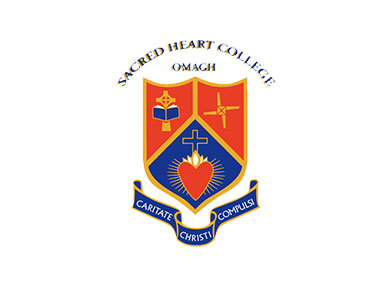 Sacred Heart College is located to the south-west of the campus between the Shared Sports Pavilion and Shared Sports Centre.
The school is designed in two linear wings with a Sports Annex to the west. Wings are connected by glazed links enclosing a central south facing courtyard, allowing natural daylight to reach all teaching spaces and connecting the building to surrounding campus parkland.
The main building entrance and reception foyer are located in a double height atrium space with views into the central courtyard, providing a dynamic focal point for large scale school events.
Art and Technology and Design are deliberately co-located with the opportunity to share a combined double height display space. Learning Support and the Well-Being Classroom are also co-located with access to external space.
The glazed double height dining hall projects into the landscaped courtyard with direct access to the main play area and pleasant views of woodland running parallel to the river embankment.
The pastoral space occupies a prominent position on the first floor at the heart of the school, forming an impressive visual feature and key point of reference for way finding.
The school is set within parkland with a landscaped pedestrian forecourt providing an attractive and safe approach to the building for staff and pupils. The forecourt is directly accessible from the central pedestrianised core to the campus.
Sacred Heart College Plans