Omagh High School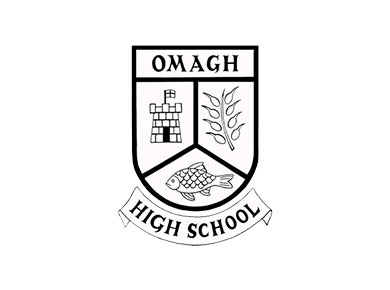 Omagh High School is located to the south of Arvalee School and close to the eastern site boundary on Gortin Road.
The school has been designed to provide a bright, welcoming and inspiring educational facility characterised by a dramatic double height glazed entrance foyer. This foyer leads directly to the central courtyard, flooding the heart of the school with natural daylight and providing a visual connection between the main teaching wings.
The courtyard creates an airy, open space and also provides a secure social area. The courtyard can also be accessed from the glazed dining hall with beautiful views of retained mature trees and the Strule River.
The Music Department and Dance / Drama /Lecture Studio are deliberately co-located and convenient to the Multi-Purpose Hall.
In the north-west corner of the building, the Library is suspended over the administration area, allowing for open views towards the Shared Education Centre.
Omagh High School is a short walking distance from Gortin Road and can utilise the car and bus drop-off on the road during peak arrival and departure times. Students and staff can also use the wooded path between Arvalee School and the Shared Education Centre for access to the main car and bus-drop off connecting to Strathroy Road.
Existing trees will be retained and enhanced with additional planting next to the hard play area, providing both security and a natural connection with the surrounding campus environment.