Christian Brothers Grammar School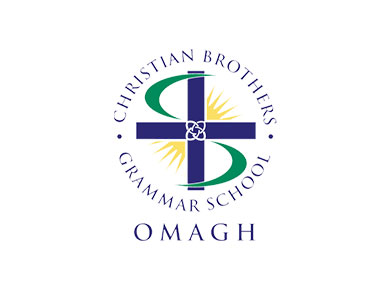 Christian Brothers Grammar School is located centrally, to the north side of the campus immediately adjacent to the Shared Education Centre and in close proximity to the Shared Sports Centre.
The school is designed in three distinct parts; a two storey wing to the east, a central three storey wing and a single storey wing to the west.
At the main entrance, the first floor pastoral space suspends dramatically over the entrance lobby, creating a powerful first impression.
A glazed south facing dining hall opens out into the central courtyard, enhancing the main dining area on the ground floor with a unique mezzanine café facility.
Art and Technology and Design are deliberately co-located, sharing a combined double height display space, whilst a Learning Support Suite is located on the ground floor with dedicated access to the central courtyard.
The school is accessed by an external staircase on the west side of the Shared Education Centre or by the perimeter service road and a pedestrian pavement, both leading directly to the main bus drop-off.
Additional planting will enhance existing mature trees, providing a sense of security and maintaining natural connectivity with the rest of the campus.
Christian Brothers Grammar School Plans