Schools Shared Project leads to University Testing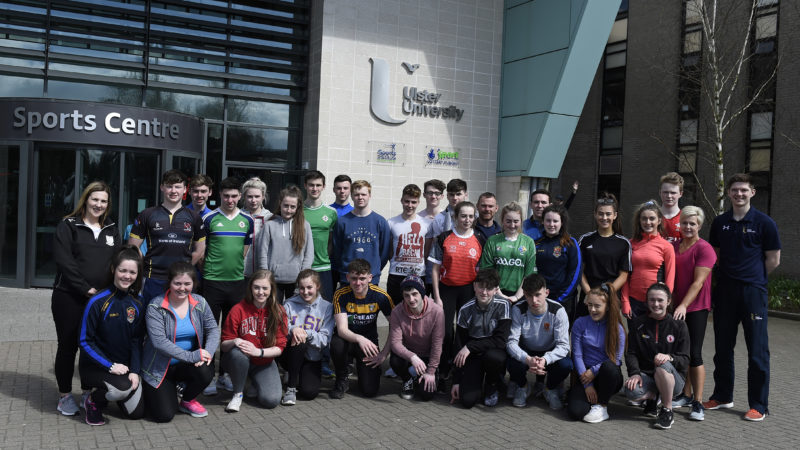 Post 16 pupils from Year 13 across 4 Strule Schools, recently collaborated in a Shared Education Signature Project as part of the Strule Activate Programme.
As part of a four week programme co-ordinated by Loreto Grammar School, pupils from Loreto, Omagh Academy, Omagh High school and Sacred Heart College attended Ulster University in Jordanstown to participate in  Fitness Tests carried out by UUJ staff.
This was an excellent educational opportunity for the pupils and offered hands-on experience in the use of and protocol surrounding the most up to date technology and equipment used in fitness testing.  This shared project was designed to meet the criteria of Unit 7 Fitness Testing within the BTEC Sport Specification and all information recorded and data collated can be used as a basis for further research in this unit.
The practical experience and expertise gained, in addition to the particular curricular focus for the BTEC students enhanced the project.   The opportunity to engage with partner schools allowed more extensive tests to be carried out, developed teamwork skills and added interest and enjoyment.
Head of PE at Loreto Grammar School, Christine Mc Cann said:
The project was active, informative and worthwhile in terms of knowledge gained and skills developed.  On behalf of the schools in this shared venture, I would like to acknowledge the Sports Centre at Ulster University for their hospitality, enthusiasm and commitment to making this link a success for current and future BTEC Sport students.