Sporting Talent on show at Broadening Horizons Boccia Championship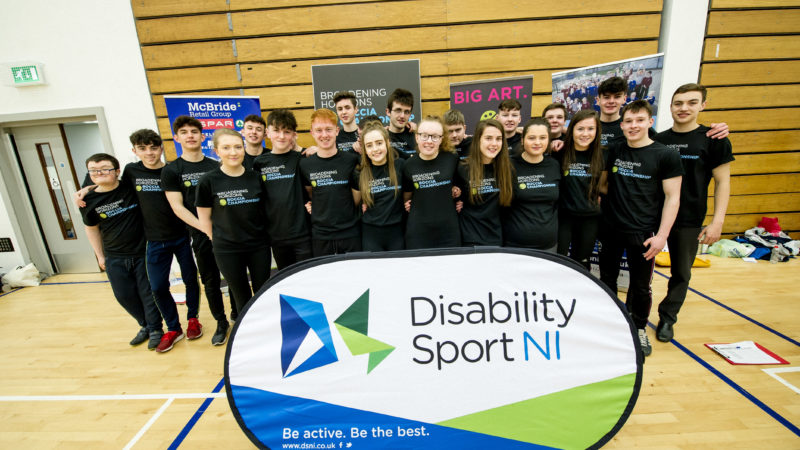 Key Stage 5 pupils from all six Strule schools recently got together to organise the first ever 'Broadening Horizons Boccia Championship' at Omagh Leisure Centre.
Boccia is a fully inclusive target ball sport, similar in principle to bowls but is played indoors with soft leather balls. It is a sport of intriguing tactics, incredible skill and nail biting tension. It is played at Paralympic level, suitable for people of all fitness levels and abilities.
The pupils were inspired to organise the event after working hard to achieve their Boccia Leadership Award from Disability Sport Northern Ireland (DSNI) earlier this year.  They are all now Boccia Leaders and experts in organising and running Boccia competitions.
Key Stage 3 pupils from Special and Mainstream Schools in the Omagh area competed, with all teams producing some amazing throwing skills, strategic thinking and sportsmanship. It was a very competitive championship with two nail biting semi-finals decided on tie breaks.
The final was a very tense and nervy affair between Christian Brothers Grammar School, Omagh and Knockavoe School, Strabane. Both teams produced some fantastic shots  with Knockavoe School finally emerging as the deserving champions.
The Boccia leaders really enjoyed working with all pupils and would like to thank all schools for entering teams.
Roll on next year!